Updates from AGM & Awards Night.
24/05/2021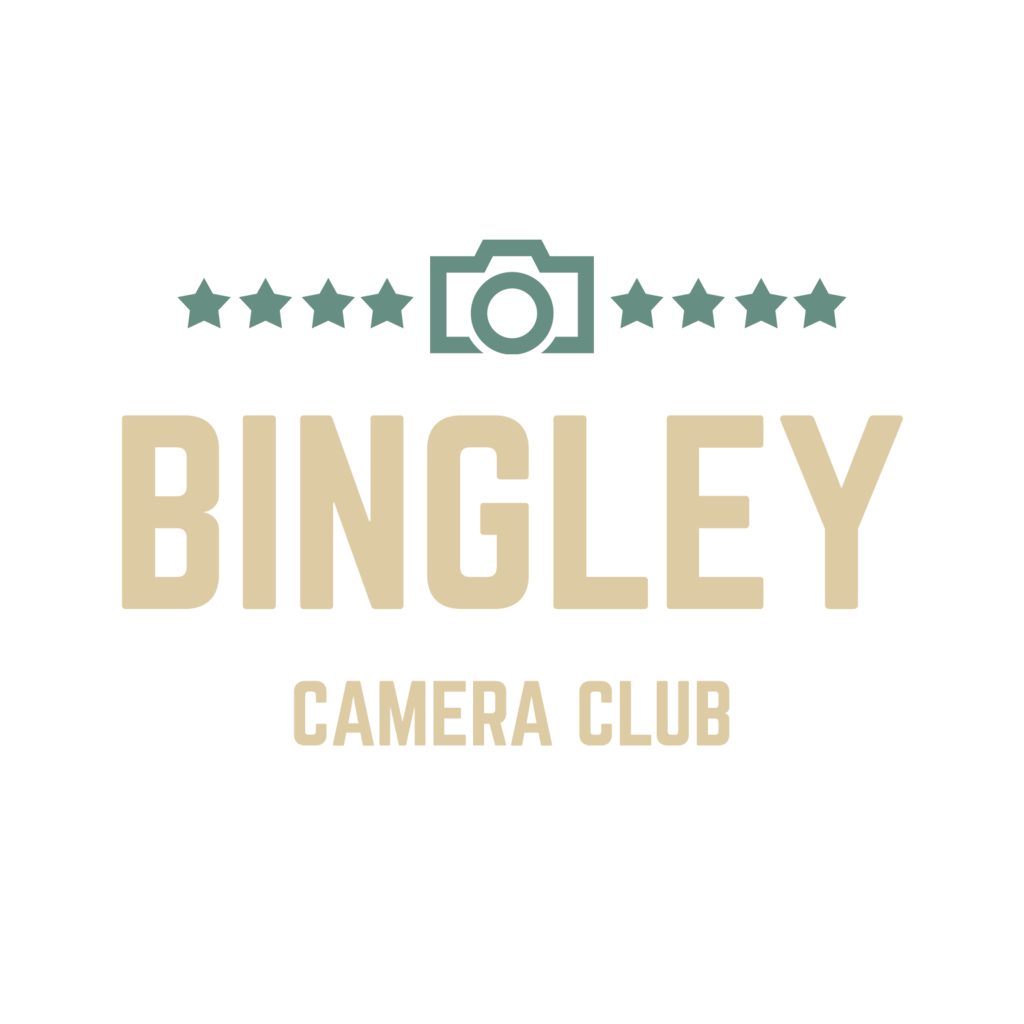 Monday 15th May saw Bingley Camera Club hold its AGM and Annual Award via zoom.
First of all, it was the AGM and from that there were a few points to note. First of all, there were a few role changes for the Committee. Neil Fearnside stepped down as Syllabus Secretary and YPU Representative and left his role on the Committee. Neil was thanked for all his hard work over the last few years. The syllabus has always been varied and over the last three years Bingley Camera Club's representation in the YPU has grown a huge amount. Marcus Rattray has taken over the role as Syllabus Secretary, supported with a small back up team and Chris Duffy has taken on the role of YPU Rep, as well as continuing as Competitions Secretary.
It was also the last meeting of Nick Hirst's two years as President, so that meant handing over to new President, Liz Beckwith. This meant a change of Vice-President and that role was taken on by Paul Brown.
Another important update was the location of Bingley Camera Club for the 2021/22 season. Michael presented to the club the work done on premises for next year, it was agreed that Cardigan House will be too small, and we proposed to move next season to the Methodist Church on Mornington road. This is a lot bigger, has plenty of parking, built in projectors, speakers, a 3-minute dish washer and basically no negatives.
It will cost around £10 per week more to hire and the club may have to purchase data to enable us to have both live and zoom meetings every week. This will be funded by a small rise in subs of £4.
There were no objections made to the move or increase in subs, in fact moving to the Church will save most members £1 per week in parking, so in fact we have saved some people nearly £40 per season! So, subs for next season will rise to £44.
The closed season was discussed, and members were encouraged to continue meet ups, zoom get togethers etc. A calendar had been added to the website and if members had anything relevant, they want adding, then they should contact a committee member who could add it.
The final part was for Nick Hirst to say his thanks to the Club for his time as President with recognition to many members of the Club for the time they give. Liz, as the new President then spoke to talk about the intention of moving forward with the club growth over the next couple of years. It is certainly a good time to be a member of Bingley Camera Club.
On to the Awards.
On the night of the actual competitions, awards are Commended, Highly Commended, Third, Second and First and a slideshow is below to show these images. But the Club awards were separated into Newcomer, Intermediate and Advanced for each competition. This means that everyone has a good chance of silverware.
Chris Duffy presented a slideshow listing the winners and below is the list of winners for 2020/21.
Running Competition
Eldwick Cup - 1st Newcomer - Neil Horsely
Eldwick Cup - 1st Intermediate - Micheal Revill
Running Colour Cup - 1st Advanced - Clare Smallwood
Colour Image Competition
Wilsden Trophy - 1st Newcomer - Joint winners Gillian Allinson/Mark Laslett
Burrows Plate - 1st Intermediate - Joint Winners Deborah Clarke/Neil Sheard
Ian Hirst Plate - 1st Adavanced - Nigel Lumb
Mono Image Competition
Anne Green Cup - 1st Newcomers - Joint Winners - Joseph Gill/Mark Laslett
Aire Trophy - 1st Intermediate - Joint Winners - Paul Vaughan/Micheal Revill
Print of the Year Trophy - 1st Advanced - Nick Hirst
Projected image Competition
Challenge Prints Trophy 1st Newcomer - Maria Pearce
Rombolds Plate - 1st Intermediate - Richard Bateson
Oak Trophy - 1st Advanced - Paul Brown
Presidents Challenge
Presidents Shield - Judith Greaves
Outstanding Contribution
Haigh Trophy - Paul Brown
Photographer of the Year
Whitehead Plate - Best Newcomer - Neil Horsley
Pickles Plate - Best Intermediate - Micheal Revil
Netherwood Trophy - Best Advanced and Overall Photographer of the Year - Clare Smallwood
Well done, Clare, some excellent creativity and thought in the images for this season and a well-deserved award.
Now finally, here are the awarded images for the year. These are the ones judged by external judges and given on the night. That is followed by the 2020 acceptances for the Yorkshire Photographic Exhibition currently be held at
The National Science and Media Museum in Bradford
.